Please leave your testimony about your experiences with CrossFit Expressions
Sunday, February 18, 2018
a-Lemar 9:52pm
Guilford CrossFit's Average Joes Competition 2/17/2018.

We had a great time at the event full of surprise performances and epics demonstrations of strength, endurance, mental toughness, grit, and heart. The team spirit and comradery was amazing. Awesome job to all of our CFE competitors; pat yourselves on the back!!!!

Tuesday, December 12, 2017
Agatha 2:01pm
That picture just shows what CrossFit did with me on the 'out' side in few months that I got back doing this, but I can tell that it has been changing my life since I tried for the first time, in 2014. This is not just about losing weight, it is about becoming stronger, more confident, improving your physical abilities, making friends and having fun. It already took me out of depression and deep sadness. CrossFit is something that challenges me every day and makes me overcome limitations. What a powerful feeling!! I am happy that I found CrossFit Expressions! Nice people, challenging workouts, great coaches and amazing partners. CrossFit, this is my true love! #crossfitergirl

Sunday, November 05, 2017
a-Lemar 7:46pm
Hey everyone just wanted to shout out a great weekend of competitions. We had great performances from Coach Wong, Kelly Burstynski, and Carole N. as they placed first in their 3 person CrossFit team competition in Rhode Island over the weekend.

Locally we had the Vicki Soto 5k that took place yesterday in Stratford. CFE athletes Dan Houseman, and Matt Pond ran great races for the charity event. To honor the fallen Sandy Hook educator.

Additionally we had members competing a little south of RI in New Jersey, doing for many their First Spartan Race. We had standout performance from Joe Thomas who finished the Eight mile obstacle course in 2 hours 2mins. Coach Jimmy finished top 10. And amazing finishes from Anna Dinh Thomas, Jose Torres, Destinee Holmes, and Coach Lemar.

Great work everyone, there is nothing you can not do!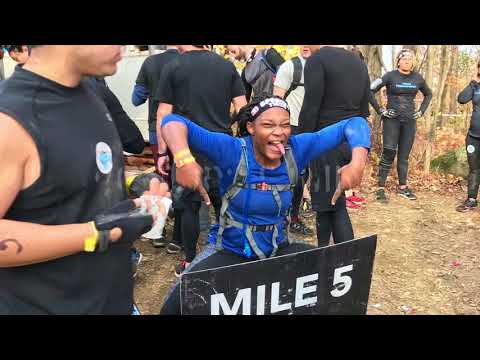 Friday, September 15, 2017
a-Lemar 7:40am
Shout out to Raven Moore, and her 2 1/2 Month Crossfit Journey to date. Check out her story below. Congrats on your Success Raven. - Coach Lemar K.

The left picture was from last year and I've been about the same size all of this time until now. The picture on the right is from 9/8/17. Crossfit has really changed my life. I have more energy through the day, I'm stronger and I weigh less. I am fitting into clothes that I haven't worn in a while. I have lost 8 pounds, 1.5 inches in my waist ,1 Inch in my hips,1.5 inches on each arm, and 1 inch on each thigh.
If you want to see a difference in your body, and feel the difference in everyday life Crossfit Expressions is the place to be! - Raven Moore