Monday, December 11, 2017 TODAY

Sunday, November 05, 2017
a-Lemar 7:46pm
Hey everyone just wanted to shout out a great weekend of competitions. We had great performances from Coach Wong, Kelly Burstynski, and Carole N. as they placed first in their 3 person CrossFit team competition in Rhode Island over the weekend.

Locally we had the Vicki Soto 5k that took place yesterday in Stratford. CFE athletes Dan Houseman, and Matt Pond ran great races for the charity event. To honor the fallen Sandy Hook educator.

Additionally we had members competing a little south of RI in New Jersey, doing for many their First Spartan Race. We had standout performance from Joe Thomas who finished the Eight mile obstacle course in 2 hours 2mins. Coach Jimmy finished top 10. And amazing finishes from Anna Dinh Thomas, Jose Torres, Destinee Holmes, and Coach Lemar.

Great work everyone, there is nothing you can not do!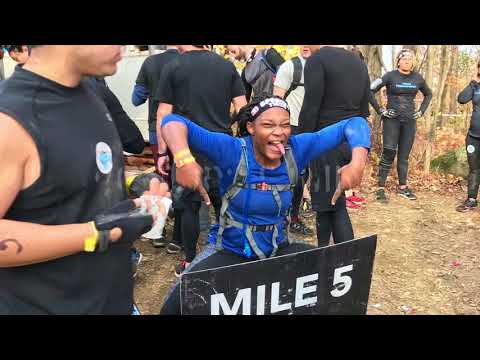 Friday, September 15, 2017
a-Lemar 7:40am
Shout out to Raven Moore, and her 2 1/2 Month Crossfit Journey to date. Check out her story below. Congrats on your Success Raven. - Coach Lemar K.

The left picture was from last year and I've been about the same size all of this time until now. The picture on the right is from 9/8/17. Crossfit has really changed my life. I have more energy through the day, I'm stronger and I weigh less. I am fitting into clothes that I haven't worn in a while. I have lost 8 pounds, 1.5 inches in my waist ,1 Inch in my hips,1.5 inches on each arm, and 1 inch on each thigh.
If you want to see a difference in your body, and feel the difference in everyday life Crossfit Expressions is the place to be! - Raven Moore


Tuesday, February 14, 2017
a-Lemar 11:52am
Hey Athletes!
The next CrossFit Expressions Blog (https://crossfitexpressionsblog.wordpress.com/) post will be about how CrossFit is a sport that is promoting Feminism and empowering women. I want to include your ideas in this post! Take a few minutes to answer the following questions:
If you are a lady: How has CrossFit empowered you? How has it altered the way you view your body?
If you are a fella OR lady: How do you think the sport of CrossFit promotes gender equality?
Share and post! I really want to hear any and all ideas!
https://crossfitexpressionsblog.wordpress.com/

Stacey 3:01pm
It's January 2017, and that can only mean one thing: New Year's Resolutions. We want to be fitter. We want to be healthier. We want to be slimmer and more muscular. We want to marry Ryan Gosling (wait, how did that get in there?). So on January 1st, we rolled out of bed and triumphantly shouted…..I'm definitely starting tomorrow! On January 2nd, we went back to work, back to school, back to our real lives away from our vacations and plates of Holiday cookies. We tried so hard to keep those resolutions. We ate a salad. We did 20 grueling minutes on the stepper (HOW HAS IT ONLY BEEN TEN MINUTES!?) Hooray for us!

But now it's January 15th. We are tired. It is so cold outside. We have projects due. Our kids are sick and our pajamas are just too comfortable and pizza is just too delicious! So how do we stick to those resolutions we made? How do we make those changes into a habit, then a routine, and finally a lifestyle? How do we become those people we so badly want to be?

Here are two strategies to help us keep our News Year's Resolutions:

1. Make a S.M.A.R.T. goal.

One year, I vowed to stop eating all carbs. All of them. But then I learned that fruit is made up of carbs. Then I remembered that carbs are delicious. Then I cried into my salads for a week. I forged ahead. I had vowed to give them up, all of them, so I had to do it. Then I failed. Hard. I ate a whole pizza, and I told myself I was a failure. Sound familiar?

One of my biggest problems was that my goal was too broad. It was too vast. It felt too impossible. Changing your goals into S.M.A.R.T goals will help eliminate that problem. S.M.A.R.T. is an acronym for specific, measurable, attainable, relevant, and timely. Our goals need to feel doable. We need to think in terms of days, not years. We need to celebrate the small wins, instead of focusing so hard on our perceived failures. Multiple studies have been done to show the success of using smart goals. In one such study, students were given an assignment. While students were setting their goals around the assignment, half were asked to use the S.M.A.R.T. goal template, while the other half were given no guidance. Overall, the students who used the S.M.A.R.T. goal template reported begin happier in their work and producing a better product than their peers who did not.

Here is an example of a S.M.A.R.T. goal makeover:

I interviewed one of our powerhouse members, Briana Workman, who told me her goal is to "stop eating ice cream". Now first off, let's take a minute to celebrate this lady. Bri looks like a cabbage patch doll and lifts like the Hulk. At 21, she's working her way through an intense nursing program and raising one of the cutest little three-year-old boys, so it's safe to say that Bri deserves some ice cream now and then. Her goal, to stop eating ice cream altogether, is too vast. We discussed how she could change it to be more measurable and more realistic for her.

Old Goal: Stop eating ice cream
S.M.A.R.T. goal: only eat ice cream one a week, instead of seven.

2. Intrinsic vs Extrinsic motivation

Intrinsic and extrinsic are just fancy words for internal and external. Intrinsic motivation comes from within us. When we are intrinsically motivated, we are completing tasks because we have decided that they are important and beneficial to us. We enjoy them. We have decided that they are valuable and aligned with our needs and values. When we are extrinsically motivated, we are working toward an outside reward or validation. Think about it in terms of job performance. Why do you go to work? For the paycheck! But studies show us that when folks are dedicated to their work, when their work has taken on meaning that adheres to their value system, and true needs they are more likely to work harder, perform better, and feel more job satisfaction. These findings suggest that in order to succeed at accomplishing a goal, we need to move our motivation from the extrinsic to the intrinsic.

Let's say your goal is to "lose weight". You might be struggling to hit that goal because all of your motivation is coming from perceived external rewards. 'I'll look better. I'll wear a smaller size.' But in this sense, you are only attempting to achieve a goal to appease society. If you are struggling to achieve a goal, ask yourself 'Why did I set this goal in the first place?' Is it to make the people around you happy? Or is your motivation to achieve this goal coming from an internal force? Sometimes we have to change our thinking to achieve our goals.

Here is an example of how you can move your motivation from extrinsic to intrinsic

Goal: I want to lose 10 pounds
Extrinsic: Because thinner women are perceived as beautiful in our society, I'll be seen as beautiful if I lose ten pounds.
Intrinsic: I care about my health. My body runs better when I'm eating clean and exercising. I need to show my body respect and treat it better. A healthier weight for me is ten pounds lighter than I am right now.

I was lucky to have a conversation with one of our newest coaches, Jordan Brown. When you think about an athlete, you think about someone like Jordan. He is all heart and muscle in the gym, so much so that you wouldn't assume that he just graduated with a degree in Accounting. I asked Jordan about his resolutions, and he had some great S.M.A.R.T. goals, but what was the most impressive piece was his true intrinsic motivation. He told me he wanted to help other people reach their goals, and that he said, was just as important as achieving his own goals.


So what are our Big Take-Aways?

You will have a much higher chance of achieving your goals when they are....

1. S.M.A.R.T! Make them specific, measurable, attainable, relevant, and timely
2. Intrinsically motivated vs extrinsically motivated. Make sure your motivation is coming from within you, not from pressure from the outside.

Good luck with those resolution folks! Two of mine are to attend CrossFit three times a week and run a ½ marathon in under 2 hours, so I'll see you in class!